Roots & Pathways | $195.00 + GST
September 19th 2022 | 9:00am – 3:30pm | 4225 Frederick Road, Armstrong BC
This interactive day of learning explores how brains are shaped, influenced and formed by our epigenetics, relationships and experiences. Our learning experience will be a combination of an interactive presentation, videos, case presentations, small group discussions, experiential opportunities and resource sharing.  While the topic maybe difficult or appear complex at times, Deanne's playful and creative approach to understanding brains is useful and relatable in our day to day life and work with children. The workshop is designed to be relevant and useful for those who care for and/or work with children: Foster Parents, Teachers, Health Care Professionals, Counsellors, Social Workers etc.
The Playful Brain: A Play-Based Neurobiological Approach to Working with Children & Teens | $195.00 + GST
October 21st 2022 | 9:00am – 3:30pm │ 4225 Frederick Road, Armstrong BC
This workshop offers an introduction and exploration of Play Therapy with children, teens and families. Deanne has designed this workshop with master's level practicing therapist or masters level students in mind. Join Deanne and Gracie her canine co-therapist for two days of playful and experiential learning. Weaving together her twenty years of experience with play therapy, neuroscience, attachment repair and trauma work, Deanne will share with you how to support the regulation of the nervous system and increase neural connections through play and relational attunement. Using the foundation of neurobiology we will explore and practice various expressive and play based modalities that support brain development and relational repair.
Growing with Grief | $195.00 + GST
November 10th | 9:00am – 3:30pm │ 4225 Frederick Road, Armstrong BC
An experiential workshop for those supporting children & teens. Participants will be introduced to and have opportunities to practice expressive therapeutic activities for assessment, exploration and processing of loss. Activities offered will be varied to meet the needs of various ages and developmental considerations. Topics explored include how to talk with children and teens about death and dying, multiples losses, complex bereavement, traumatic loss, bereavement by suicide or homicide, culture, religion and rituals, community grief, and caregiver resiliency (self-care and compassion fatigue).
3 Workshop Package | $525.00 + GST
10% discount
Includes the following 3 workshops:
September 19th, 2022: Roots & Pathways
October 21st, 2022: The Playful Brain: A Play-Based Neurobiological Approach to Working with Children & Teens
November 10th, 2022: Growing with Grief
ABOUT YOUR PRESENTER
Deanne is the founder and clinical coordinator of Stepping Stones Counselling Group. Deanne has practiced with children, youth and families for over 20 years. She has also provided canine assisted therapy for 16 of those years. Deanne's therapeutic practice is rooted in neurobiology and understanding how experiences and relationships shape our brains. Her extensive training and experience in play and expressive therapies, EMDR, NMT (Child Trauma Academy) and Neurofeedback provide her with a vast and varied tool kit to share with workshop participants. Deanne's playful approach and dynamic presentations have been appreciated, locally, nationally and internationally by a variety of audiences including therapists, teachers, social workers, judges, health care professionals and supporters of healthy brains and communities. She looks forward to welcoming you and enjoying a day of learning and inspiration!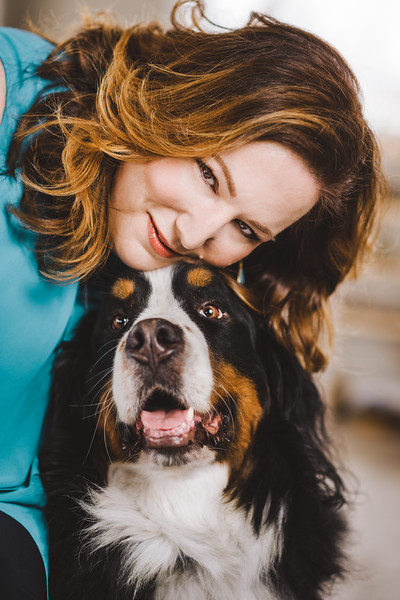 Important Workshop Information:
Spots are considered held once payment has been received.
Cancellations and Refunds: Fees for late arrivals and early departures will not be refunded. 50 PERCENT REFUND Fees will be refunded, less a $30.00 processing fee, if cancellation is received in writing no later than one week before the workshop date. After that date, fees are non-refundable. Receipts and confirmation will be emailed within 2 business days.
PLEASE NOTE: Stepping Stones Counselling Group may cancel or postpone the workshop due to under-enrollment, presenter illness or inclement weather. Lunch will not be provided. Please bring a bagged lunch. Therapy dog Gracie will be joining us for this workshop. If you have any allergies or discomfort with dogs, please let us know.