What is Occupational Therapy?
In Occupational Therapy, the focus of "therapy" is to promote independence with everyday activities that are important to you (and your child, if you are the caregiver). We may do this by teaching new skills, teaching a new way of completing the activity, or recommending materials/equipment. For children, "therapy" is all play-based.
Here are some examples of those everyday activities:
· Self-care (i.e. brushing teeth, dressing, feeding, etc.)
· Productivity (i.e. independence with daily routines at home and school, play skills, skills used for learning, etc.)
· Leisure (i.e. "fun" activities, such as riding a bike, navigating playground equipment, etc.)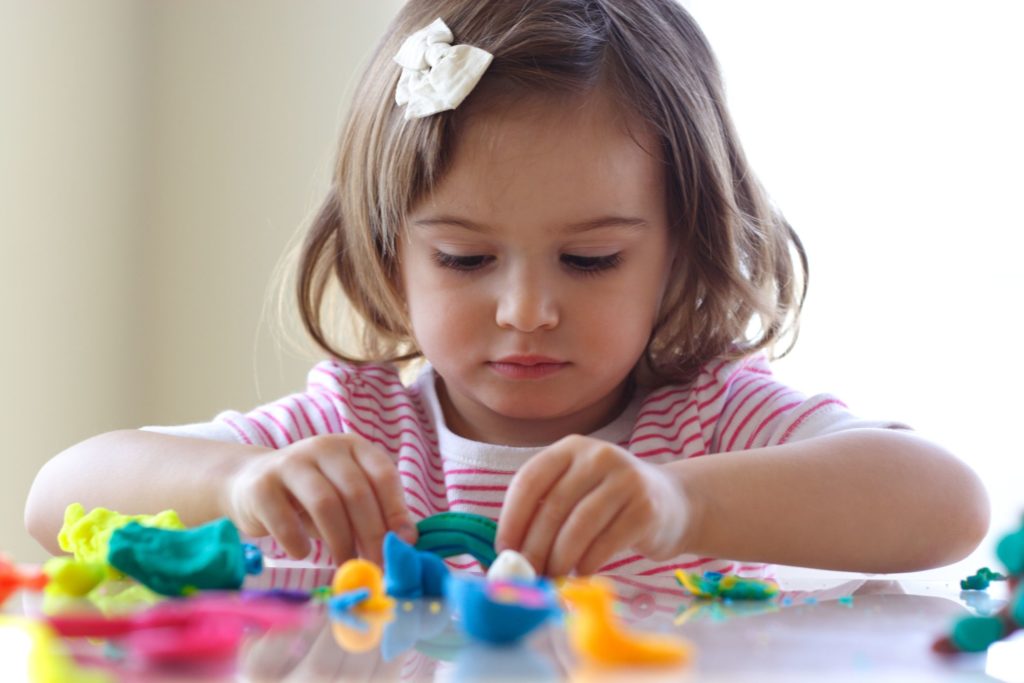 Occupational Therapy PROCESS
OT may take place at home, daycare/pre-school, in the community, at Stepping Stones, or a mixture of locations.
Assessment: OT will always start with some form of assessment, which will help us set goals and see progress over time. This usually takes 2-4 hours, depending on the client's age and needs. This is spread across 2-4 visits. Assessment can include (with client/caregiver consent):
· Therapist/caregiver meeting to discuss background information, concerns, priorities
· Standardized assessment (gives more specific & objective information)
· Observations of child playing or completing certain activities at home, daycare/pre-school, etc.
· Play-based activities with OT, family members, or peers
· Consultation with other caregivers or therapists involved with the client
· Therapist review of relevant reports or intake forms (i.e. SLP reports)
In OT, we work on…
Self Care: i.e. sleep, eating/feeding, hygiene activities, toileting
Productivity: i.e. independence with routines at home/school, skills needed for learning & school, play skills, etc.
Liesure: i.e. recreational activities/skills, navigating playground equipment
Fine Motor Skills: Ability to use hands for precise, coordinated activities
Gross Motor Skills: Skills requiring big body coordination & balance
Visual Processing/Motor Integration: How your brain interprets visual input/tells your body how to respond and move
Sensory Processing Skills: How your brain interprets sensation and tells you how to respond
Self-Regulation Skills: Ability to calm yourself or remain "just right" amongst everyday stimulation
Please contact us to connect with an Occupational Therapist.