Meet our Team
Courtney Davies: Reception/Intake Coordination
Phone: 250-763-7414
Toll free: 1-855-763-7414
Fax: 250-763-7714
Email: info@steppingstonesokanagan.ca
If you are new to our clinic, please contact Courtney at the front desk for assistance with our intake process. We offer flexible appointment times. No referrals necessary. Please note that some of our team members have waitlists or limited availability. We will provide you with timeframes and/or other therapists availability to help you determine the best option for you and/or your family.
Kathy Edgar: Administrative Assistant, Kirschner Location
Phone: 250-763-7414
Email: kirschner@steppingstonesokanagan.ca
Eric Leung:  Administrative Coordinator 
VM:
250-712-6346
Email:
eric@steppingstonesokanagan.ca
Eric is the Agency Coordinator at SSCG. An important part of Eric's role is to build relationship with the community, the team and the families we serve. The team fondly calls Eric "the glue" as he holds all the pieces together.  Eric supports all areas of the SSCG team and agency, he is also involved in supporting community projects such as the Foundry and the Child Advocacy Centre. When not at SSCG, Eric is known for his love of dogs, food and motorcycles!
Deanne Leung – B.A., M.Ed., R.C.C.
Clinical Coordinator/Therapist
Location: Kelowna
VM: 250-712-6345
Email: deanne@steppingstonesokanagan.ca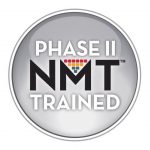 Deanne is the creative vision and energy behind Stepping Stones Counselling Group. Deanne is a strong supporter of the use of creativity, nature and active self-care in the healing & wellness process.
Deanne's education and training include a Master's degree in Counselling Psychology, and an undergraduate degree in Psychology. Deanne is NMT Level 2 Certified and EMDR Level 2 Certified.
Individual & Family Therapy
Play & Expressive Therapies
Trauma, Attachment, Grief & Loss
ADHD, Anxiety, Depression
Workshops & Presentations
Animal Assisted Therapy
"Murphy" Ph. D.O.G., – Co-therapist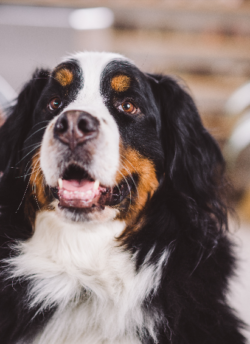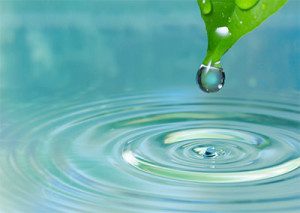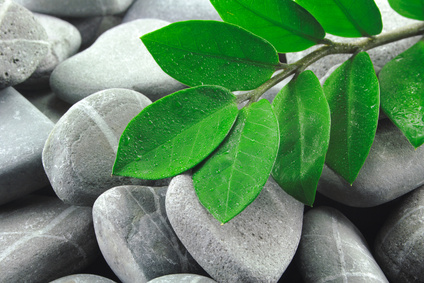 Jody Spreckley, M.C., C.C.C., RCC
Canadian Certified Counsellora and Registered Clinical Counsellor
Location: Kelowna
Email: jodys@steppingstonesokanagan.ca
Jody has been working as a counsellor with children, youth, and their families since 2014. She works from a client-centered, strengths-based, and attachment perspective. Jody also uses EMDR (Eye Movement Desensitization and Reprocessing) therapy and somatic (body-based) therapy to work with people who have experienced abuse, trauma, addictive behaviours, and challenges in attachment relationships. EMDR can be used with children as young as one year old. Jody also offers clients traditional talk therapy, various forms of play and expressive therapies, and can incorporate mindfulness strategies in her sessions.
Areas of focus include:
Working with people of all ages
Healing from abuse and trauma
Working with people experiencing PTSD, Complex-PTSD, anxiety, depression, and complicated grief
Addressing compulsive and addictive behaviours (i.e. skin picking, self-harm, smoking)
Working with people who have ASD and ADHD diagnoses
Eye Movement Desensitization and Reprocessing therapy
Mindfulness-Based Somatic Therapy
Play and expressive therapies
Alicia Bush, BA, MACP, RCC
Clinical Counsellor

Location: Kelowna
Email: alicia@steppingstonesokanagan.ca
Alicia specializes in working with children, adolescents and families. Alicia works from a strength-based framework by respecting client stories and values. Alicia has a passion for balancing the unique needs of each individual client, through the lens of their family system. Alicia strives to provide a compassionate and non judgmental counselling environment. She uses a variety of therapies into her practice with youth and families.
Alicia holds Bachelor of Arts degree in Psychology and a Masters degree in Counselling Psychology with a specialization in school and youth. Alicia is also actively working towards obtaining her Certificate in Expressive Play Therapy.
Areas of Practice:
· Individual & Family Counselling
· Play & Expressive Therapies
· Cognitive Behavioural Therapy
· Emotional Regulation
· Anxiety/Stress & Depression/Low mood
· Solution Focused Therapy
· Grief & Loss
· Life Transitions/School Difficulties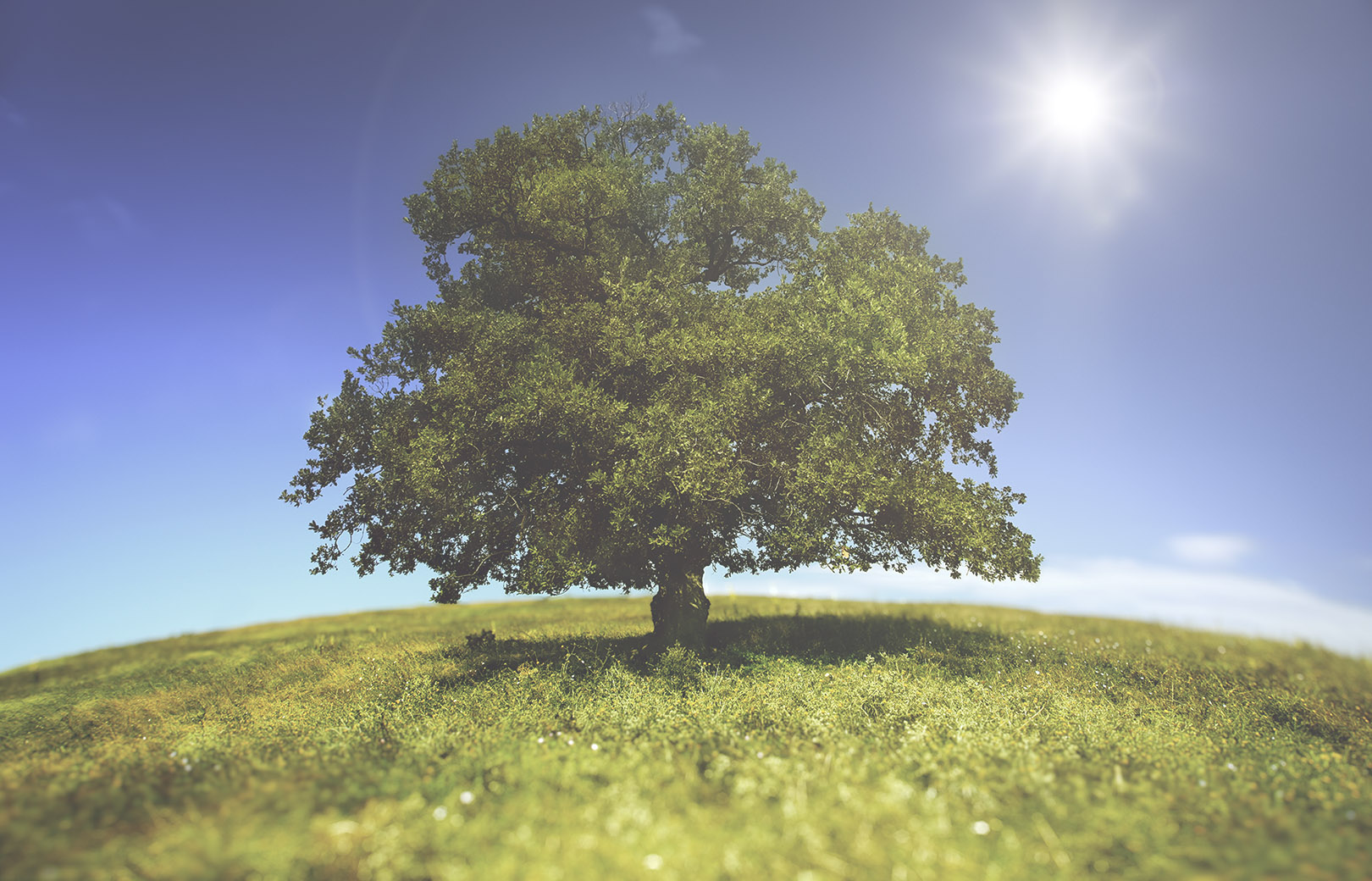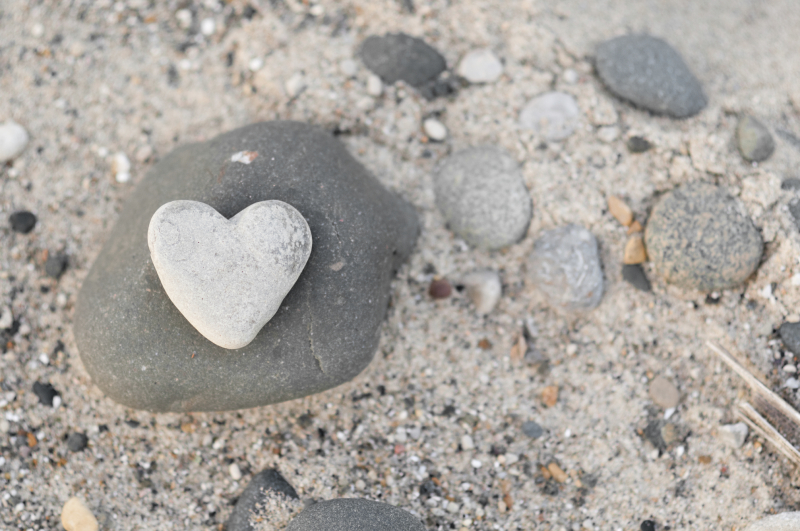 Chelsi Hunter, BA, MSc, BCBA, RASP Category A
Location: Kelowna
Email: chelsi@steppingstonesokanagan.ca
Chelsi has been a Board Certified Behaviour Analyst (BCBA) for over two years and has been supporting children/teens diagnosed with Autism Spectrum Disorder for ten years. She has worked with families in their home setting as well as supporting students and staff in a school environment.
She has a Master of Science in Special Education with an emphasis in Applied Behaviour Analysis, an undergraduate degree in Child and Youth Care, and a certificate in American Sign Language (ASL) and Deaf Culture Studies. This combination of experience and education has given her the skills to support children, teens, and families through the science of Applied Behaviour Analysis (ABA).
Chelsi can provide a wide range of supports, including but not limited to:
Decreasing challenging behaviours
Increasing functional replacement behaviours
Providing skill-based assessments, and
Increasing skills that will help learners across their lifespan
Erin Rodier, M.A.C.P., R.C.C.
Behaviour Consultant & Clinical Counsellor
ASD Services Coordinator

Location: Kelowna
Phone: 250-300-7809
Email: erin@steppingstonesokanagan.ca
Erin passionately specializes in children/teens diagnosed with Autism Spectrum Disorder (ASD), Attention Deficit Hyperactivity Disorder (ADHD), and other developmental disorders.
Erin holds a Master's degree in Counselling Psychology and is a Registered Clinical Counsellor.
Behaviour Consulting & Positive Support Planning
Individual and Group Counselling
Sibling & Parent Counselling & Education
Behavioural & Expressive Therapies
General Anxiety, Social Anxiety & Depression
Social Skill & Specialized Groups
Workshops & Presentations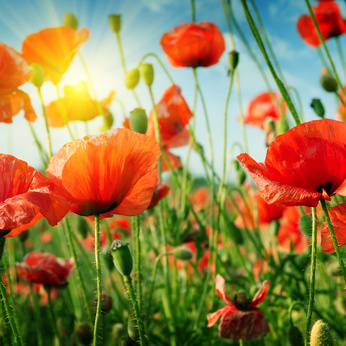 Ana Gauthier B.Sc., M.A.C.P. R.C.C.
Clinical Counselor
Location: Kelowna
Ana holds a Bachelor of Science degree in Psychology and a Masters degree in Counselling. Her work has been based on Applied Behavior Analysis therapy in a variety of settings such as schools, homes, and communities. Ana includes a variety of therapies into her practice with children and families.  Ana specializes with young children and works collaboratively with families to achieve wellness and balance.
Autism Spectrum Disorders & Developmental Disabilities
Individual & Family Counselling
Play & Expressive Therapies
Anxiety or Emotional Dysregulation
Parenting Support
Cognitive Behaviour Therapy
Amy Van Dongen, DKATI, B.A.
After achieving a fine arts degree from University of Waterloo, Amy received a diploma from an art therapy post graduate program from the Kutenai Art Therapy Institute. Amy has worked with a variety of populations and enjoys offering healing and growth through the arts. Amy offers a safe space for kids and adults to express their emotions, explore their creativity through art and build skills that support their everyday life.
Art can be used as a nonverbal form of communication to express yourself. Guided by an art therapist, clients can experience cathartic release, relaxation, build self-confidence and work towards clients specific issues, needs and goals. Art therapy can also be an excellent resource for self-care and wellness.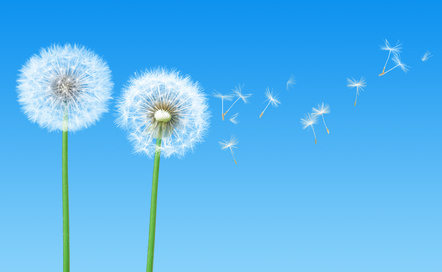 Samantha Levin, BKin, APDT Professional Member
Animal Assisted Therapy Faciliatator
Email: samanthal@steppingstonesokanagan.ca
Samantha completed her Bachelor of Kinesiology at the University of Regina and has been working in therapeutic rehabilitation for more than 10 years. She is also a member of the Association of Professional Dog Trainers (International) and has been practicing Animal Assisted Therapy for the last 4 years. Animal Assisted Therapy aims to improve a persons' social, cognitive and emotional functioning. A professional who employs a therapy dog in treatment may be viewed as less threatening, potentially increasing the connection between client and professional. Sam is passionate about creating connections between her dogs Nava and Punim and her clients, helping people to feel safe and supported as they work towards functional goals they have identified with their therapist.
Areas of focus include:
· Working with children and adults over the age of 6
· Building confidence in activities of daily living
· Social/emotional awareness and skill building
· Reduction of stress and anxiety
· Empathy
Marissa Diaz, BA, M.Sc
Occupational Therapist
Email marissa@steppingstonesokanagan.ca
Marissa has been working as a pediatric occupational therapist since 2011, but has been working with children since she was in high school.  She enjoys the use of play in all aspects of "therapy" to work towards family goals, including a variety of gross motor and sensory activities.
Marissa holds a Master's Degree in Occupational Therapy from the University of Western Ontario, and a Bachelor's Degree in Therapeutic Recreation from the University of Waterloo.
In OT, Marissa will work with you and your child to set goals related to everyday activities and skills that are important to you. Some examples of these everyday activities/skills are:
Self-care: brushing teeth, dressing, feeding, etc.
Productivity: independence with daily routines, academic skills (i.e. printing, typing, reading), play skills, chores, etc.
Leisure: "fun" activities, such as riding a bike, navigating playground equipment, etc.
Many underlying skills will be explored and assessed using play-based methods and standardized assessment tools. Some of the areas that may be assessed include:
Fine motor skills
Gross motor skills
Sensory processing and self-regulation skills
Visual processing/visual motor integration skills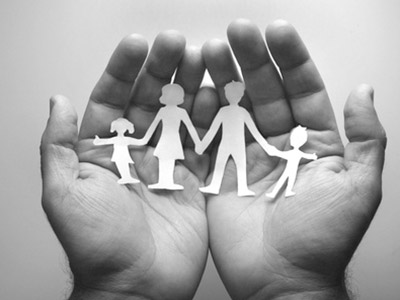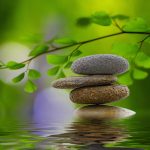 Verity Teagle B.A., M.A. MSW, RSW
Therapist
Location: Kelowna
Phone: 250-863-7745
Email: verity@steppingstonesokanagan.ca
Verity has worked with children, adolescents, and their parents for the last ten years, first as a high school teacher, and more recently as a therapist. Verity supports clients to recognize their strengths, challenges, support systems and beliefs and has faith in each person's capacity to increase their coping skills and work towards hope. She is a Registered Social Worker, Master of Social Work, Master of Arts and UK qualified high school teacher.
Verity is driven by her desire to support clients as they navigate their way through transitions and recalibrate their goals and sense of self. She is moved and inspired by the plight of teenagers and young adults as they confront the wide range of challenges that come with adolescence and early adulthood, as well as by their parents' efforts to understand and support them. She also brings energy and empathy to her work with clients with neurodevelopmental disorders and to those with depression, anxiety and other mental health disorders. She considers it an honour to work with each and every client.
Child, Adolescent, Adult and Family Therapy
Sibling and Parent Support and Education
Depression, Anxiety, Trauma, Low Self-Esteem
Crisis Intervention, Transitions
ASD and Learning Disorders
Alisha Kandler, BHK, MA Counselling Psychology
Therapist and Registered Kinesiologist
Email alisha@steppingstonesokanagan.ca
Alisha graduated from UBCO's Human Kinetics program in 2014 and has since worked as a clinical kinesiologist and rehabilitation assistant and completed her Masters degree in counselling psychology. Alisha has worked with a variety of health care professionals in treating youth, adolescents, and adults in various capacities. Her background facilitates a great understanding in the body-mind connection and she is committed to providing a biopsychosocial approach to therapy.
Areas of Practice:
Individual and Group Counselling
Anxiety, Stress, & Depression
Emotional Regulation
Social Skill Development
School Transition Skills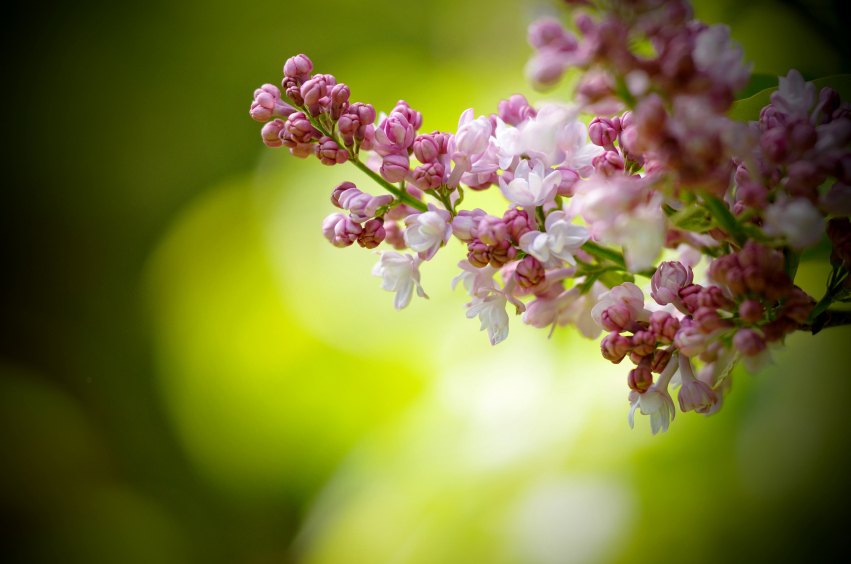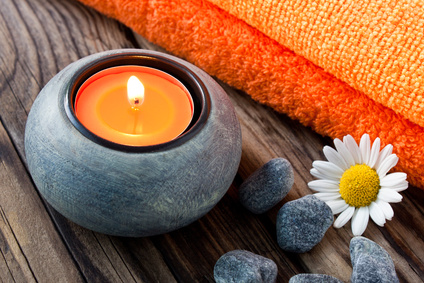 Carley Wells, B.A., MSW, RSW
Therapist
Location: Kelowna (Kirschner Location)
Phone: (403) 829-8732
Email: carley@steppingstonesokanagan.ca
Carley has an undergraduate degree in Psychology and her Masters of Social Work from the University of British Columbia. Carley's experience spans across a variety of mental health issues occurring in children, adolescents, and adults. Carley is passionate about mental wellness and providing her clients with a safe place to learn, heal and grow. Working within a holistic and generalist social work framework, Carley works to develop treatment plans unique to each individual in order to best support them and the change they want to see.
Areas of practice:
Individual counselling
Anxiety
Depression
Grief and loss
Self-esteem issues
Stress management
Life transitions
Rhiannan Van Horne, MSW, RSW
Counsellor/Therapist
Email rhiannan@steppingstonesokanagan.ca
Rhiannan holds a Masters Degree in Social Work with a clinical specialization from the University of British Columbia-Okanagan. She has worked with children, youth, families for nearly 10 years in various supportive and therapeutic roles. Rhiannan grounds her practice from a strengths-based, holistic lens, and will collaboratively and compassionately work with you and/or your family to achieve wellness, connection, and balance.
Areas of practice:
Childhood challenges: managing emotions, coping skills, school difficulties, peer relationships
Attachment/parent-child relationship concerns
Parent/Caregiver coaching
Depression, low mood, & feeling 'stuck'
Anxiety disorders, chronic worrying, & perfectionism
Cultivating self-worth and self-compassion
Rhiannan draws on the following to guide her work:
Cognitive-Behavioural Therapy
Dialectical-Behavioural Therapy
Acceptance and Commitment Therapy
Attachment-based modalities: Theraplay & Circle of Security
Play-based approaches
Mindfulness
Neurosequential Model of Therapeutics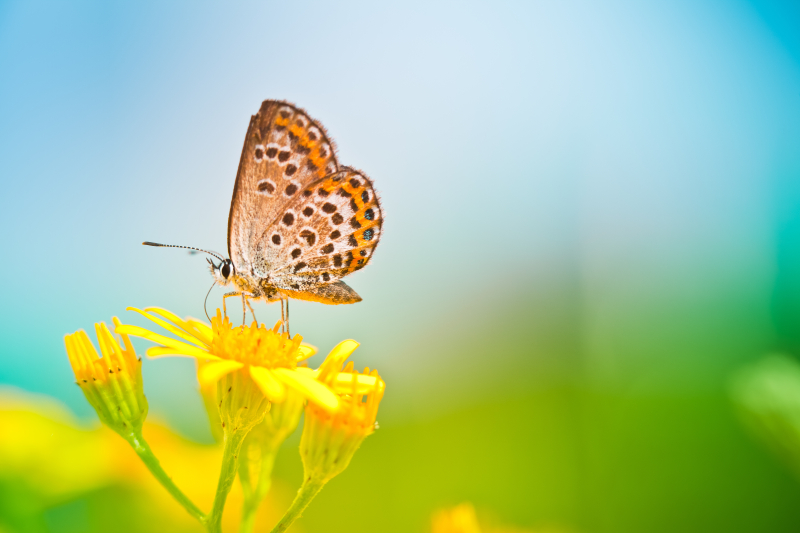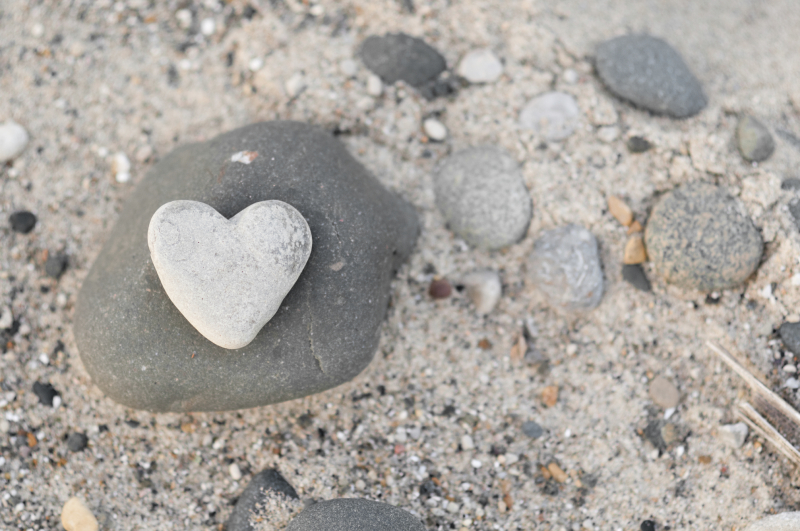 Amy Allan M.A., R.C.C. RCAT, RYT
Therapist / Art Therapist / Yoga Instructor
Location: Kelowna
Phone: 250-712-6348
Email: amy@steppingstonesokanagan.ca
Am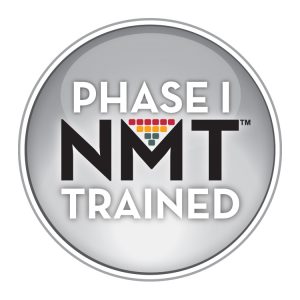 y holds a Master's degree in Counselling Psychology and is a Registered Clinical Counsellor, Registered Art Therapist and Registered Yoga Teacher.
Trauma, Grief & Loss, Addiction, Anxiety & Depression,  Crisis Intervention
Behavioural  & Expressive Therapies
Neurobiology & the Body Mind Connection
Attachment Theory, Self-Regulation & Mindfulness Practice
Nola Hedstrom-Beblow BA, BSW, MEd and RCC
School Psychologist (#380) & Registered Clinical Counsellor (#12568)
Location: Kelowna
Email: nola@steppingstonesokanagan.ca
Nola graduated with Social Work and Psychology degrees from the University of Victoria. After supporting children with special needs and their families for a number of years, Nola obtained her Master's degree in Applied School and Child Psychology  from the University of Calgary. Currently, Nola is a practicing School Psychologist (BCASP #380) within the Central Okanagan. In the area of counselling, Nola specializes in interventions which integrate a child/youth's individualized learning and development needs, along with providing education and support to the broader family system. She is currently a Registered Clinical Counsellor with the B.C. Association of Clinical Counsellors. Nola is passionate in her support of children and families to increase wellness through concrete skill development and connection.
Individual & Group Counselling
Cognitive Behaviour Therapy
Solution Focused Therapy
Emotional Regulation
Anxiety, ADHD & Depression
Social Skill Development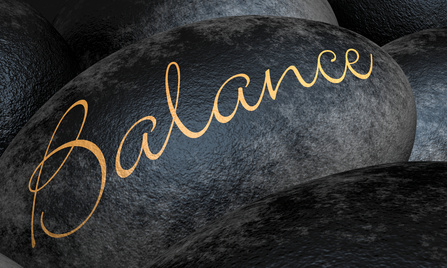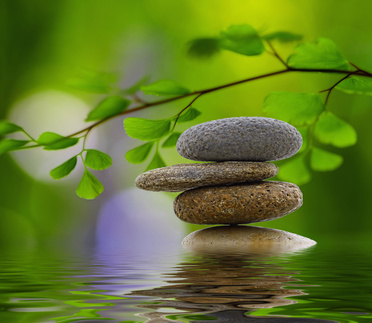 Cheryl Scaife, Behaviour Consultant
Location: Kelowna
Email: cheryl@steppingstonesokanagan.ca
Cheryl Scaife holds a bachelors degree in child and youth care from university of Victoria and a master of Inclusive Education from McGill University. She has worked for the past seven years as an autism consultant with the Lester B. Pearson school board in Montreal. She had specialized in running social skills groups based on Social Thinking curriculum developed by Michelle Garcia Winner. Cheryl also enjoys working with clients to help them understand their diagnosis and discover their individual strengths and needs. Cheryl is an experienced presenter on topics related to autism and has delivered workshops to parents, paraprofessionals, and professionals. She appreciates and values the perspective of others when creating a plan for a person with autism and works collaboratively to reach goals and increase social understanding and communication for individuals and in group settings.
Services:
Workshops for parents, teachers, support persons.
Social skills groups
One on one support
Behavioural intervention planning based on best practice standards
School and parent support
Cheryl enjoys the outdoors including hiking, sailing and gardening .
Diane Power-Jeans MSW, RSW
Locations: Kelowna & Penticton
Cell: 250-506-0073
Email: diane@steppingstonesokanagan.ca
Therapist & Coach
As a master therapist and transformation coach, Diane Power-Jeans brings all the heart, humour, and richness of her native Newfoundland into her 28 years of professional practice. She is committed to helping clients live their best lives, placing the highest value on health, happiness and relationships, with a particular focus on mindfulness.
Diane is registered with the British Columbia College of Social Workers and is an Internationally Certified Alcohol and Drug Counsellor. She lives and works in the fabulous Okanagan Valley of British Columbia, surrounded by fruit orchards and vineyards. Diane enjoys many mindful activities, including hiking, kayaking, stand-up paddle boarding, snow shoeing, colouring and yoga.
Adolescents, adults & families
Certified DBT & CBT therapist
Addiction specialization
Mindfulness
Parenting Workshops & Psychoeducational Groups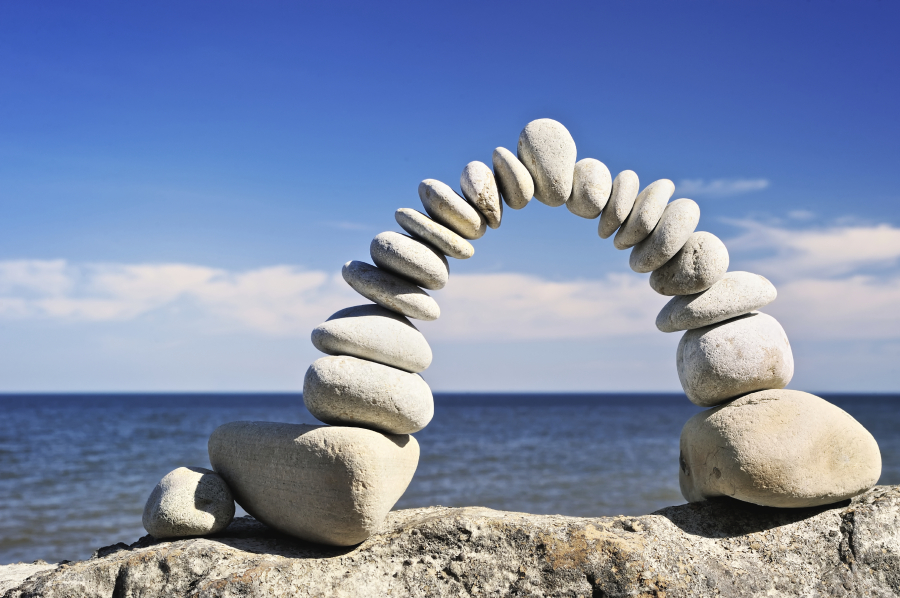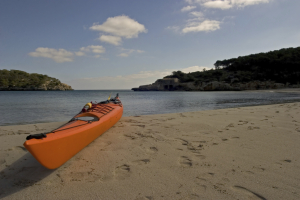 Teresa Haberstock M.A., R.C.C. (12306)
Child & Family Therapist
Phone: 250-488-3382
Email: teresa@steppingstonesokanagan.ca
Teresa is a very a creative, energetic, and dedicated person who is committed to providing a holistic and cultural environment using a client centered approach to therapy where both the strengths and needs of individuals are recognized and encouraged. Your counselling journey with Teresa will include building trust, using a strength based approach and compassionate support as you work together in creating your wellness plan.
Throughout her 27 years of working with children, youth and families in many different capacities she has earned a BA in Child and Youth Care from the University of Victoria and a Master's degree in Counselling Psychology and is a Registered Clinical Counsellor with the B.C. Association of Clinical Counsellors.
In her free time, Teresa enjoys spending time with her family biking, paddling and enjoying the outdoors.
Currently Teresa divides her time between working part-time as a Child and Youth Mental Health Clinician and private practice
Aboriginal perspective
Individual & Family Counselling
Trauma & Attachment
EMDR
Cognitive Behaviour Therapy
Emotional Regulation
Anxiety, ADHD & Depression
Social Skill Development
Developmental Disabilities
Parenting Support
Jamie (J.B.) Cole B.Sc., MSW, RSW
Locations: Kelowna
Phone: 250-718-8905
Email: jamie@steppingstonesokanagan.ca
Registered Social Worker/Therapist
Jamie holds a masters of social work from the University of Washington and is a Registered Social Worker with the BC College of Social Workers.
Jamie (JB) has been working with individuals, families and parents for over 15 years. Drawing from a foundation of emotional responsibility and utilizing a strengths based, systems approach to working with children, youth and families. Jamie is a trained Incredible Years Parenting facilitator with experience facilitating groups on parenting, mindfulness, emotional intelligence and men's groups. Jamie uses a variety of therapeutic approaches and specializes in children and parents experiencing behavior or transitional challenges at school and home.
Cognitive Behavior Therapy
Solution Focused Therapy
Acceptance Commitment Therapy (ACT)
Mindfulness Approach
Play Therapy
Parenting Support
Anxiety and Stress Reduction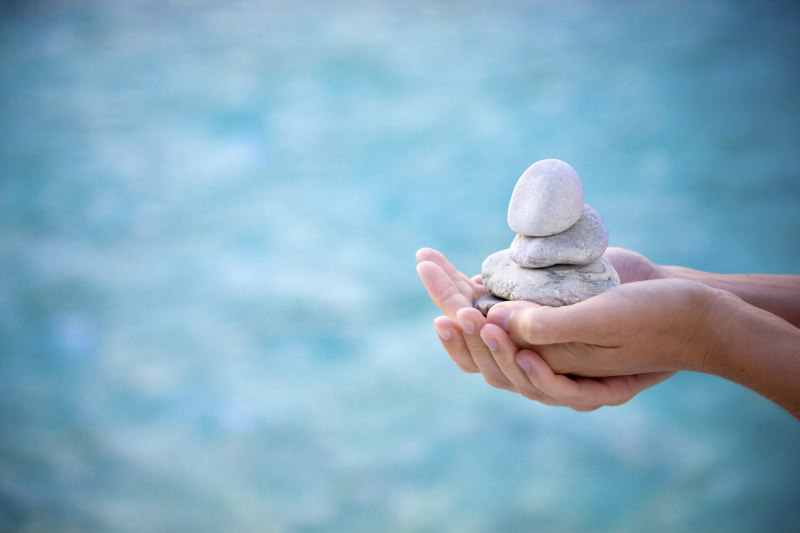 Olivia Sullivan, MSW, RSW
Phone: 250-487-0195
Email: olivia@steppingstonesokanagan.ca
Olivia's primary goal in the counselling relationship is to support people to remember, discover, and nurture their own inherent strengths to improve their lives and relationships. Olivia has many years of experience working with adults, children/youth, couples, and families, and is especially passionate about working with women and children who have experienced or witnessed violence and abuse. She uses a variety of modalities including mindfulness, attachment focused therapies, Dialectical Behavioral Therapy-informed practice (DBT), CBT, response-based ideas, and feminist / anti-oppressive approaches. Olivia holds a Master of Social Work degree and is a Registered Social Worker.
Areas of practice:
Individual counselling
Support for abuse/trauma survivors & their families
Play therapy
Emotional regulation
Anxiety, depression, PTSD